Turck inductive proximity sensors product selector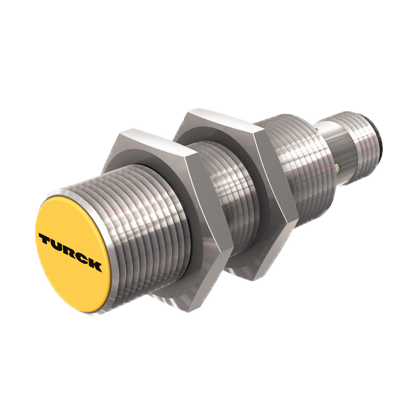 A Global leader in industrial automation

Turck's sensors, connectivity, and fieldbus technology products are built to be the best. As one of the most prominent sensor manufacturers in the world, we even back our sensors with a lifetime warranty. Turck works by bringing rugged engineering solutions to your industrial automation applications

Inductive Sensors
Over the last 50 years, Turck has built a reputation for designing and building reliable non-contact inductive sensors that are widely used in diverse positioning applications. Due to our extensive experience, we have created a broad product portfolio that enables a designer to find the sensor that fits the application.

Our portfolio includes standard inductive sensors as well as patented sensing technologies like uprox®, which sense all metals at the same range and at greater ranges than standard inductive sensors.

---
You can navigate Turck inductive sensors in 2 different ways:
1. Selection of sensor family by housing shape, size and material
(back to index)
---
2. Selection of sensor family by main characteristics
(back to index)
Choices shown in gray are non-standard and may not be available: available products show with a picture. Please contact us for specific configurations that may not be available here.